Everything Dog's
Regular price
Sale price
$9.99 USD
Unit price
per
Sale
Sold out
A 4 oz. bag of duck feet from Everything Dog's. These highly digestible duck feet are high in protein and packed with glucosamine and chondroitin - two compounds that help your pet maintain their joint mobility and slow down the progression of arthritis. 

4 oz of duck feet is about 8 duck feet.

Antibiotic and hormone free.
Share
View full details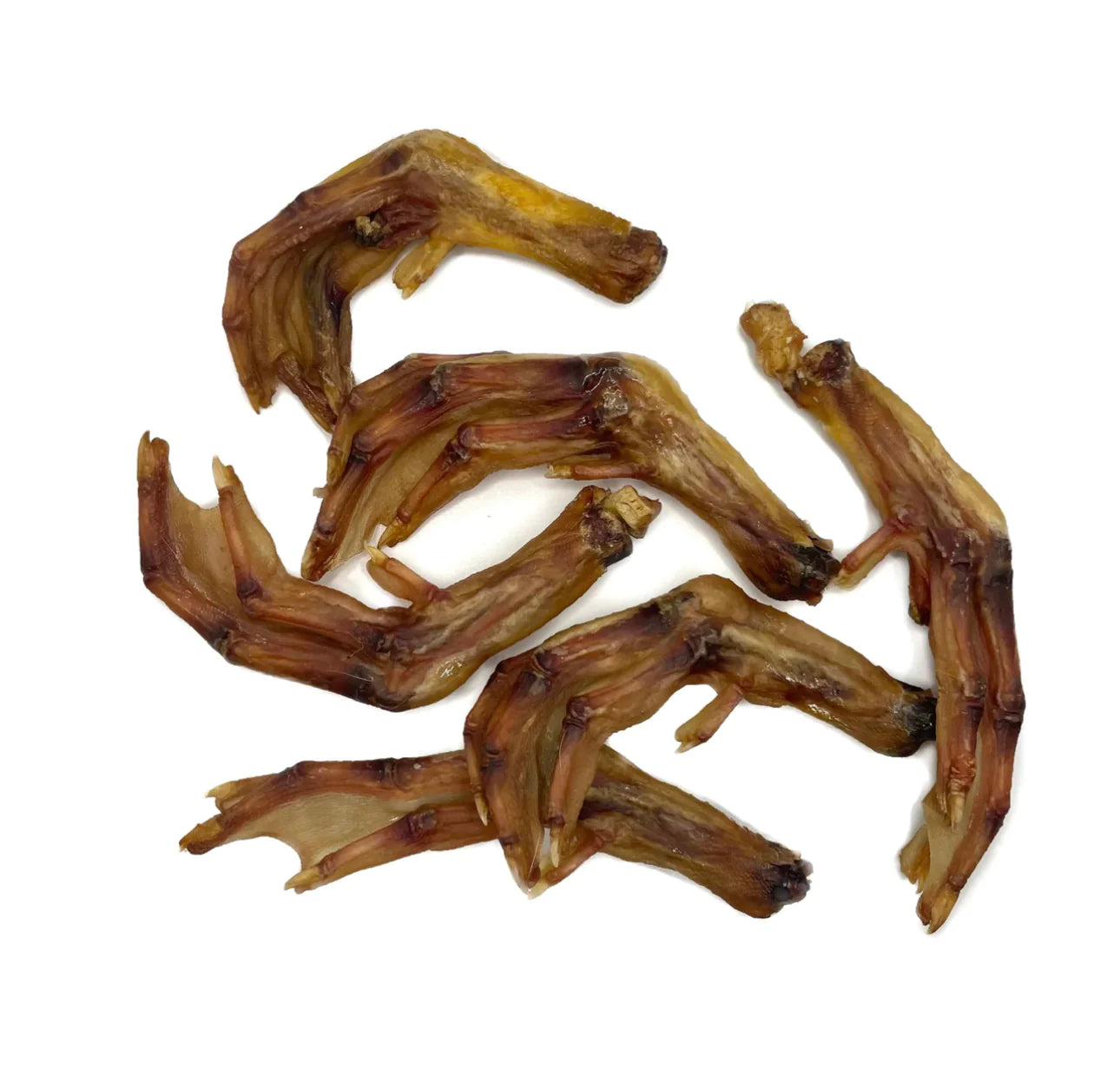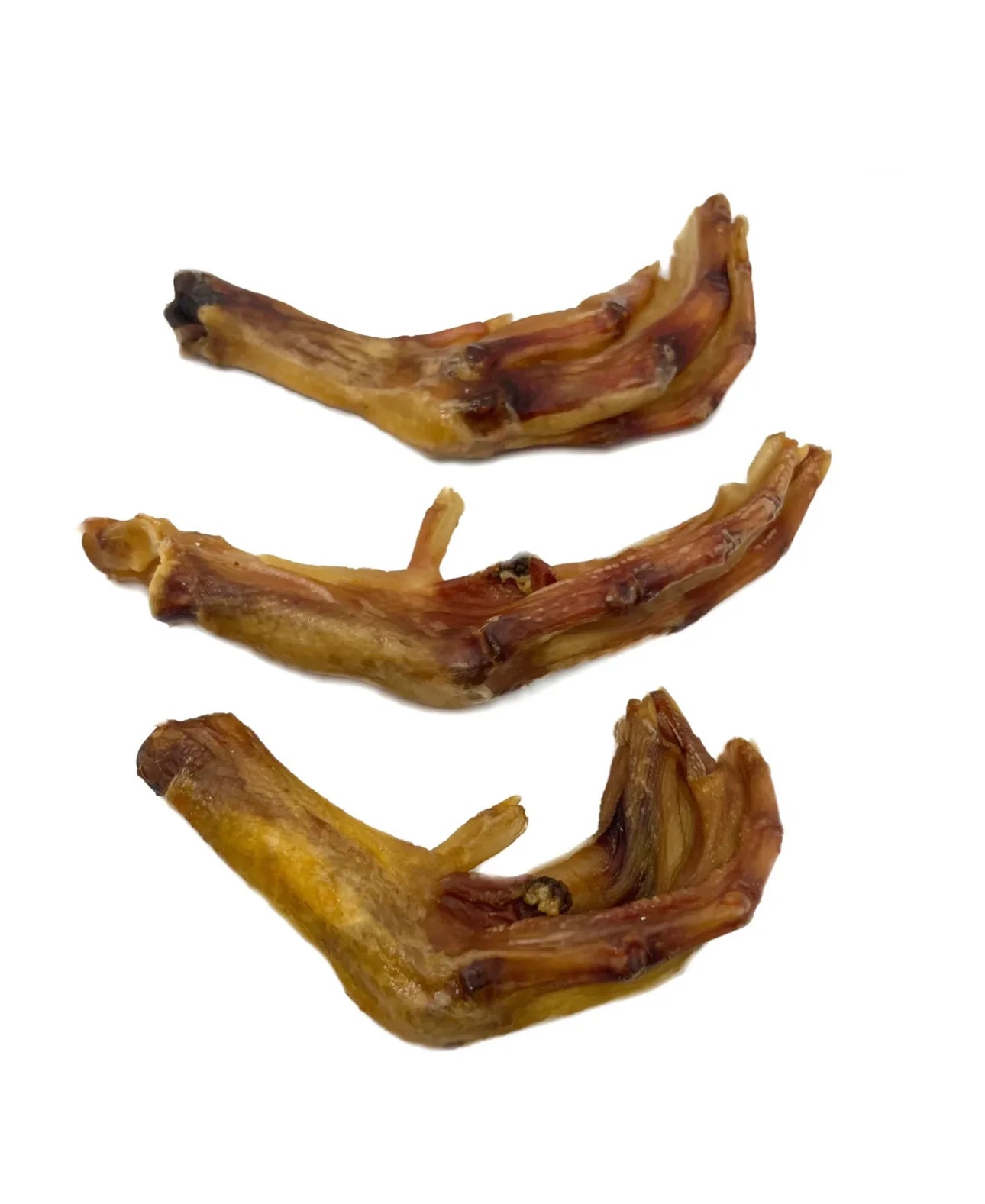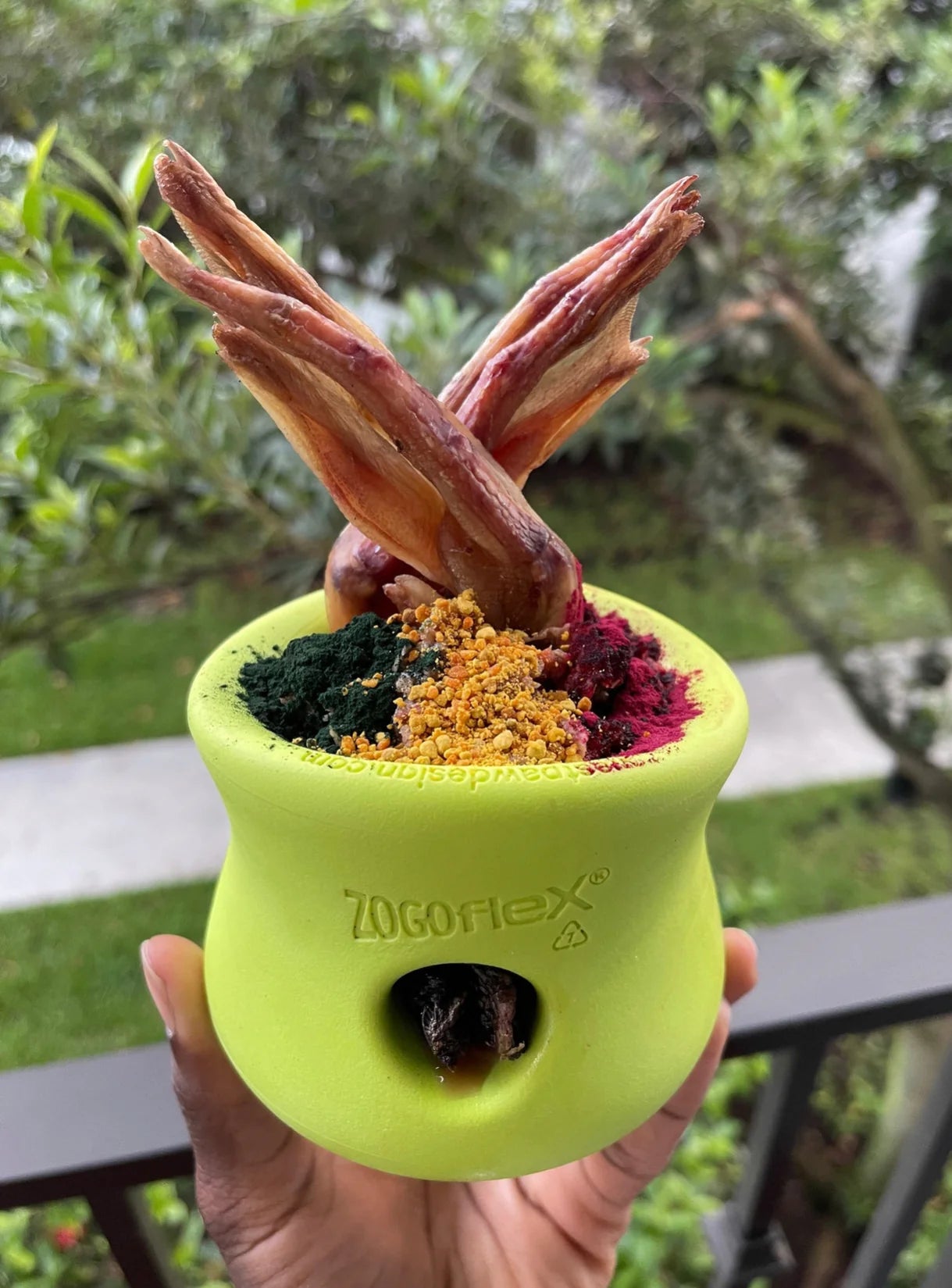 Your questions answered!
What are the benefits of bone broth?

Bone broth provides easily absorbable amino acids, collagen, glycosaminoglycans, minerals, and electrolytes. These compounds support various organs and bodily processes, and maintain healthy tissue, cartilage, skin, and joints.
Why use herbs?

Herbs have been used for thousands of years to support the health of both humans and animals. They contain biologically active compounds, often referred to as phytochemicals, that positively affect dog physiology. Our herbal ingredients are backed by a growing body of modern scientific research that confirms the traditional uses of the plants.
How should I serve the bone broth to my dog(s)?

There are many ways to serve Fido's bone broths to your dog! They can be served with a meal or on their own. If serving with or topping a meal, we suggest gently warming the bone broth (not too hot) in a small saucepan. The bone broth can also be frozen in an ice cube tray and served as treats.
How many servings?

Liquid Broth:

If the full serving (1/4 cup of broth per 25 lbs of body weight per day) is given daily:

A 25 lb dog will use one jar in 8 days
A 50 lb dog will use one jar in 4 days

Dehydrated:

If the full serving (1/4 cup of broth per 25 lbs of body weight per day) is given daily:

A 25 lb dog will use one container in 60 days
A 50 lb dog will use one container in 30 days

Note, that you do not have to feed your dog a full serving daily, the broth can be given as treats or lightly sprinkled on top of food.
Pricing Policy:

Please note that our prices are subject to change without prior notice. While we strive to maintain consistent pricing, factors such as market conditions and supplier costs may necessitate adjustments. We recommend checking our website regularly for the most up-to-date pricing information.
Crunchy goodness!
Our dog is a super chewer and annihilates most things. She loves these duck feet & always "asks" for them if she sees the bag! They're a great quick treat that we feel good about giving her. She loves the crunchy goodness!