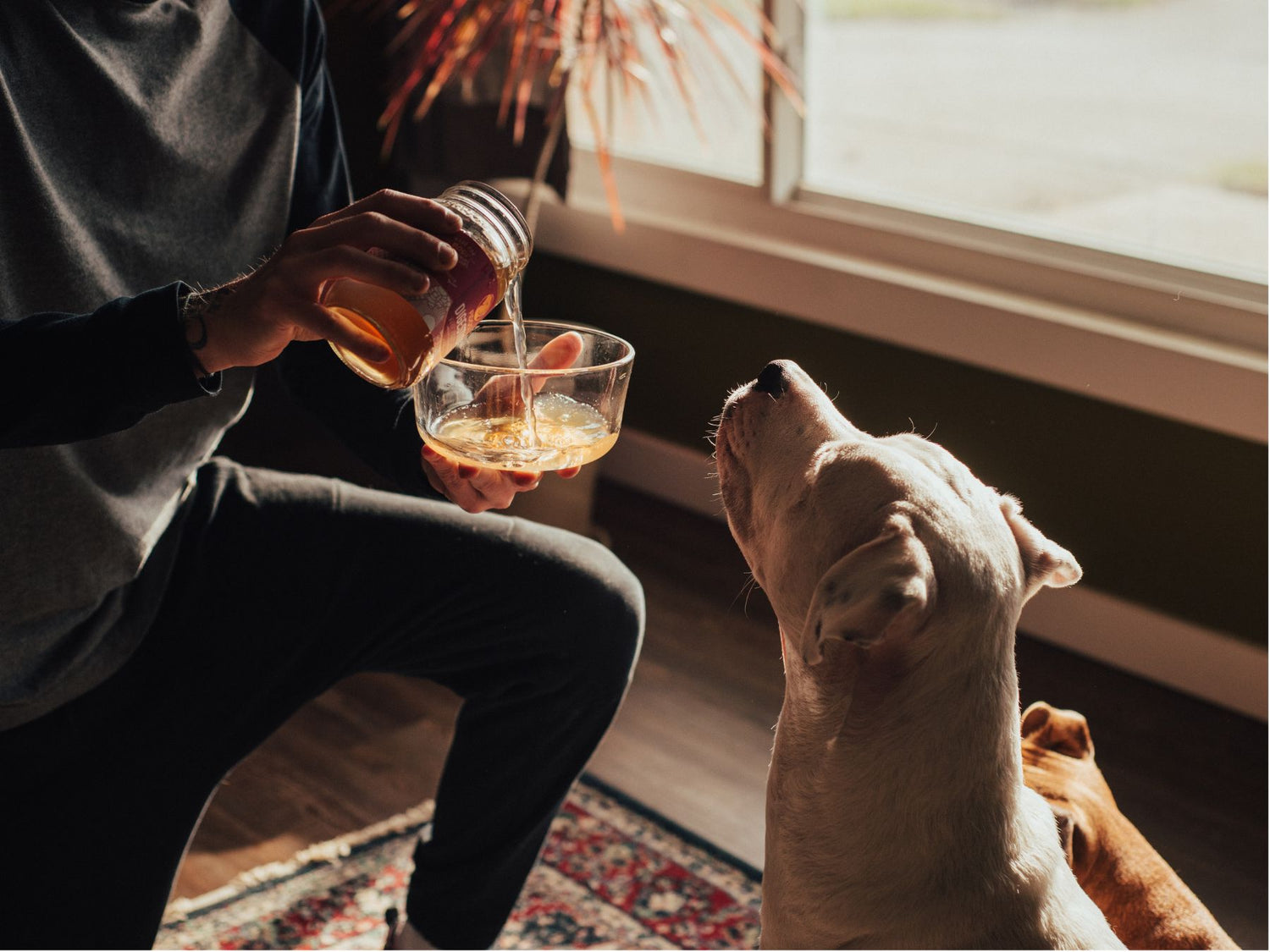 For the Love of Dogs
Our love for dogs, vibrant health, and our beautiful planet drives everything we do. From sourcing our ingredients, to donating a portion of our proceeds to non-profits, let us break down all the ways we ensure our bone broths are full of good.
Our Mission

To enrich dog lives through high-quality nutrition and herbs that are sourced from the farmers restoring our land and soil.
Ethical Sourcing

Unlike many dog food products on the market, our ingredients are human-grade and sourced from high-quality farms. Our grass-fed beef bones are sourced from sustainable farms in the USA and our herbs are sourced from organic farms. We prioritize sourcing our ingredients from farmers working to restore our land and soil.

Slow-Simmered in Small Batches

At Fido's we use a time-honored cooking process that includes slow-simmering and small batches. Our process looks quite similar to how your great-grandparents might have made bone broth, a process that results in a superior product.

Third-Party Tested

Our products are third-party tested for nutrients (including collagen) and lead contamination. We are committed to producing high-quality and safe products.

Expert and Research Backed

Our herbal blends are formulated by a top canine herbalist and we consult with holistic     veterinarians when developing our products. All of the herbal ingredients in our bone broths are backed by hundreds to thousands of years of traditional use and a growing body of modern scientific research.

Giving Back

In 2022, Renee, our co-founder, started Second Chance Animal Foundation, Inc., a 501(c)(3) non-profit that is committed to providing financial assistance for medical care for animals that may not otherwise get a second chance at life. Quickly realizing the challenges inherent in non-profit work, Renee also set out to create a pet product that could consistently financially contribute to offsetting medical bills for animals. Soon after, Fido's was born and we made a promise to donate a portion of each sale to non-profits caring for animals in need.